The entire of process of divorce is taxing. Starting from the distressed mindset to financial condition, it takes a lot for the divorcees throughout the process. Especially, women find it difficult to survive this phase. For those are unemployed or having financial crunch may encounter the process of separation quite expensive.
Apart from the lawyer's expense, the additional court fees can cost a lot of sum. However, women can still get a cheap divorce by cutting down the court fees. Depending on a number of circumstances, one can waiver the fee. Some of the major situations and aspects are discussed below: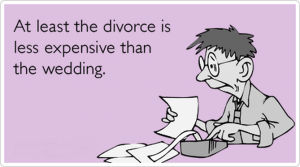 Shaving off Cost for Indigents
According to the norm, every state has a provision for wavering the court fees during the filing of divorce. However, individuals need to fall under the category of indigents to get eligible for this special feature. This is indeed an effective way to get a cheap divorce with proper formalities. This allowance is designed especially for the people with limited financial capability. Individuals can get hold of a professional lawyer to know more about this benefit-driven feature.
The next step is all about procuring the divorce form as a continuation of the cheap divorce procedure. Individuals have the option of filling the form online and offline. In case of online forms, the applicants need to ask for the fee waiver option. They must go through the brochure to get a comprehensive idea of the entire procedure.
For people who prefer to stick to the offline mode, need to visit the courthouse to get the forms. It is always advisable to learn every nitty gritty from the clerks to get the option of fees waiver. One needs to fill up the following information to make the process easier:
Reason of divorce
Assets details
Child custody if any
Date of marriage
Debts
Alimony
Distribution of marital assets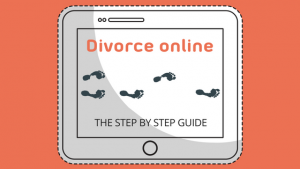 This is another significant step individuals must pay proper heed. In order to make their situations more credible, the applicants must furnish proper documents. Below given are some of the major court needs:
Source of income if any
Tax returns if any
Social security
Loan
Utility bills
Child support
Payroll
Liquidity
Debts
Assets
These documents will help the court to evaluate the situation to fend off the mandatory cost.
After dealing with the documentation process, individuals have to look for the filing process. Precisely, they need to file the papers. To do so, the applicants need to complete the process of notarization. They can get notarize the forms at their associated banks. Moreover, they also have the option to seek help from the clerks.
To assess the situation, the court usually calls the applicants to ask some questions. Post hearing session, after a thorough evaluation, the waiver generally gets approved. Once the applicants get the consent, they can have an overall cheap divorce procedure.
For those who find this entire procedure perplexing can take the aid of a professional divorce lawyer.